"As Iron sharpens Iron, so a man sharpens the countenance of his friends." – Proverbs 27:17
Our Mandate
We come together as men in the body of Christ, to praise and worship God; to edify and encourage each other; and to examine our role model for a Godly man:  Jesus.
Prison Ministry
We, as men, enter into Baldwin State Penitentiary where we minister, pray, and worship with brothers that have been incarcerated.
Street Ministry
Going out into the world and serving our community. We hit the streets and serve hotdogs and hamburgers while showing a Kingdom based movie.
Hand Up Ministry
A loan service through our ministry that sows finances into the lives of needy people with the intent of repaying to replenish the funds and help more people. Patrick Cramer is a certified CPA and assists in helping the borrower prepare a budget and get back on track.
Missions
In 2004, we partnered with the Severe Foundation and Hearts for Haiti and began ministering in the most impoverished nation in the Western Hemisphere. Today, Frontline and Severe Foundation are on our way to finishing a self sustaining community where we can house the orphans and widows of Haiti.
Missions Equipping
With the knowledge we've acquired since entering the mission field in 2004, the Lord has put it upon our heart to share it with our brothers and sisters in Christ.
"Pure and undefiled religion in the sight of our God and Father is this: To visit orphans and widows in their distress, and to keep oneself unstained by the world." – James 1:27
Weekly Meeting
We, as a ministry, come together every Wednesday from 12 pm to 1:30 pm for a Bible study, prayer and fellowship with one another. A member of our ministry will provide a warm, home cooked meal for us to enjoy while enjoying each other and the Lord.  The location is: 8821 Lower Thomaston Rd, Lizella, GA 31502. If you wish to attend please click on the button below and fill out the short form. We look forward to seeing you there.
Mission Statement
Frontline Men's Ministry was birthed from several thousand men from all over middle Georgia coming together in prayer in 2002. We then established our basic mission to build up fellow men in prayer, to edify, encourage and hold each other accountable and then to walk out our faith as Godly men (fathers, husbands, sons). We do this in weekly fellowship, prison ministry, street ministry, "hand-up" ministry and Haiti ministry.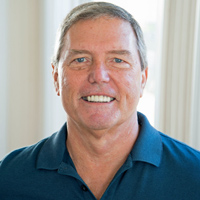 Patrick Cramer
As our senior servant, Patrick was born and raised in Macon, GA with 8 brothers and sisters. He served honorably in the Army, then graduated from Georgia College with a degree in accounting. Early on, he served as Parish Council President and in many capacities within Church leadership. After losing all in 1992, he went to the mountain to have it out with God and found out the difference between doing church and doing life with God. From 1992-1997, God started teaching him relationship versus knowledge. Patrick began actively ministering the Full Gospel of Jesus in 1997.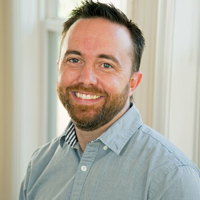 Rick Dews
Born and raised in Macon Georgia. Rick grew up in a home surrounded by addiction and alcoholism. A path he stumbled down himself through his teenage years. In and out of jail, multiple probation officers, divorce, homeless, and many bumps and bruises later, he found himself at a crossroads. Would he continue down this devastating path of addiction or try a new life with God. He was in jail and on the phone with his mother, when she boldly told him to "never give up on God." It was that moment that something came alive in him and he gave his life over to Jesus. Immediately after he was released in 2009 he joined Frontline Men's Ministry and God has continued to open doors. From no high school diploma, he graduated Summa Cum Laude with his Bachelor's degree in Accounting, got his real estate license, and also acquired a large elder care business here in Macon, GA where he manages over 100 employees. He is happily married to the love of his life and together they have 5 wonderful kids. The quintessential story of "Before and After." He still holds firm to the wisdom from his mother "never give up on God."